Membership Websites Design Service
Membership websites are perfect to control who sees what and to earn a regular income through subscriptions
Our Membership Website Design Service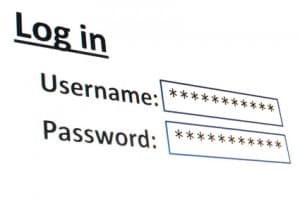 After setting up your self-managed website using WordPress, we will install a membership WordPress plugin that will turn your website into a very effective membership site (a very cost effective way of doing it).
This will enable you to:
1. set up free or paid membership levels to your site,
2. set up different levels of membership eg. bronze, silver, gold and platinum,
3. control which web pages of your website are available to which membership levels,
4. set up different subscriptions fees for each membership levels,
5. control your registered members access eg. ban those who breach your membership rules,
6. allow your members to leave comments on your restricted pages (this is optional),
7. and more…
Earn a regular income with a professional membership website you manage yourself
Only $495 for your very own membership website
To Help You Get Started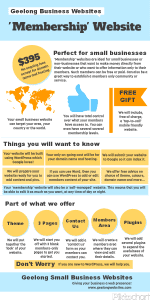 To help you get started with your membership website, our membership web design service will include:
1. login page: we will create a customized login page for your members,
2. membership area: we will create a members' area where your members will be able to view and edit their membership details,
3. member restricted pages: we will add 3 members pages to the lowest membership level. This will enable you to see, once logged in as administrator, how membership restricted pages are set up,
4. membership plugin: we will set up the membership plugin so all you will need to worry about is add your content to your site and decide which membership level is allowed to access it.
Control who sees what with different membership levels
Only $495 for your very own membership website
Save Money with these Freebies
As a website designer, we want to give you a full membership website design package. Consequently, we feel that to complete your membership web site, we must include the following extras FREE of charge.
FREE Social Media Plugin – Save $50
We will add social media icons (such as on each page of this website) so your online friends and visitors to your small business site can promote it to social media sites such as Facebook, Twitter, LinkedIn and more.
FREE Google Maps Plugin – Save $50
We will add a map location of your physical store (if you have one) so your clients can easily find your local business. This is optional if you have a local business.
FREE Search Engine Submission – Save $50
We will submit your new membership small business website to the major search engines to make them aware of its existence.
FREE Security Plugin – Save $50
WordPress websites are a target for hackers but fear not as we will install a WordPress plugin to protect your WordPress membership website. We will also do a few tricks of the trade to enhance the security of your web site.
Set different subscription fees for different membership levels
Only $495 for your very own membership website
WordPress Advantages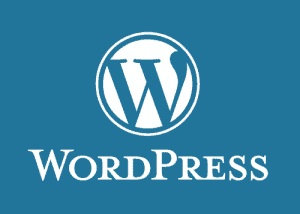 WordPress Plugins
One of the great thing with WordPress (a very popular and excellent content management system) is the number of free WordPress plugins you have access to. These plugins will enable you to:
1. take care of the search engine optimization of your small business website so you can target major search engines (included with our membership website design package),
2. protect your ecommerce website from hackers (included with our membership website design package),
3. monitor who the visitors to your small business website are, what pages they look at, how long they stay, and more…
4. have your latest Facebook posts displayed on your website (an example of which can be seen on the right hand site of our web pages),
5. display on your web pages any youtube videos (yours or someone else's),
6. and lots more…
WordPress Themes
The other great thing with WordPress is the huge range of WordPress themes (free and paid) available. This means that if one day you decide to change the theme of your website, then it is very easy to do, and you will not lose the content of your web pages or the structure of your website.
Offer a free membership level so folks can check out what you offer before subscribing
Only $495 for your very own membership website
Advantages of Membership Sites
Recurring Income
In case you are not aware, membership sites are a great way to regularly make money online. For example, set up a membership site for your members at, say, $10 a month and if you have 100 regular members, then you will be earning $1000 a month every month.
Need Good Content
The problem, however to securing a regular monthly subscription from your members, is to offer regularly updated excellent content that they are willing to pay for month after month.
Membership Websites Examples
1. you offer them content that is not readily available on the Internet,
2. you offer better information than what other membership sites already offer,
3. you compile information for them that will save them hours and hours of searching online eg. medical information, health tips, computer programming lessons, using social media to promote your business, and lots more…
4. you establish yourself as an expert in your field eg. guitar lesson, WordPress tips and tricks, Photoshop lessons, and lots more…
5. you offer a service eg. freshly written articles or ebooks, book reviews, movie reviews, and lots more…
Offer valuable information that people will be happy to pay regularly to gain access to
Only $495 for your very own membership website
Requirement 1
Web Host
In order for us to be able to install a fully functioning copy of WordPress on your host, there are certain requirements that your host will need to meet. If you are not sure about how to check these, get in touch with your host and ask them if you can build your website using WordPress. This really should not be a problem as most web host supports WordPress.
Requirement 2
Internet Connection
Be aware that to use WordPress to manage your website, you will need to do all the work online through your browser. This means that you will need an Internet connection and a browser such as: Internet Explorer, Firefox, Opera, Safari and so on…
Enjoy a professional membership website that is totally under your control
Only $495 for your very own membership website
Website Design Cost 1
One-Time Fee
We have a very simple membership website design pricing plan: you just pay a one-time fee for the design and set up of your membership site + a premium WordPress theme if you want to purchase one you really like. And that's it!
Be aware, though, that the membership plugin we will install for you has an option to have paid members. If you elect such an option, then PayPal will be used to take care of the subscription fees and as such will take a small fee out of every subscription fee your members pay you. We recommend that you go to PayPal to check out their fees.
Website Design Cost 2
Not Included
Please note that our service does not include the following 2 things because they are handled by a 3rd party company. Additionally, we prefer these 2 things to be under your control as they will both require yearly payments via your credit card.
1. the purchase of a domain name such as www.my-business.com,
2. the cost of hosting a website. Hosting refers to the 'location' where your web site will be located so that it is accessible through the Internet.
However, we will help you set up an account for both if you are not sure about how to get a domain name or how to do the 'hosting' thing.
Start a free membership website and make money from advertising from just $495
We are always here to provide on-going support, even after we have set up your membership site for you
Full On-Going Support
And if you need specific help not covered by the free 'how-to' WordPress videos, just get in touch with us and we will see what we can do to help you. We have been working exclusively with WordPress for quite some time now and feel that we can be a good resource for you, whenever you need us.
Note: all our prices are in Australian Dollars
Obligation Free!
Enquiries are of course obligation free.
Our membership web design service is
perfect to help you get started with
your very own membership website