THIS PAGE IS BEING RECONSTRUCTED
PLS BEAR WITH US AS WE DO THIS
Website for Small Business
'Done for You' Web Design Service
A website for small business that is 'done for you' is
ideal to get your business online the trouble-free way!
'Done for You' Website for Small Business
We will build for you a perfect website for small business, that aims to promote your business online. Typically, such small business websites are made up of 5 web pages:
1. a home page,
2. an information or services page,
3. an FAQ page,
4. a contact page, and
5. an 'about us' page.
In most cases, this is more than enough to establish a successful web presence for your business. More pages can be added to meet your specific needs if required.
5-page websites are perfect for small local businesses
Only $650 for your very own small business website
Website for Small Businesses Examples
Examples of small business websites are:
- www.sewingwithshirley.com.au: a small business website designed to promote a local sewing school,
- www.cuttingitfine.com.au: a business website designed to promote a local hairdressing salon,
- www.magicmeadow.com.au: a website for a small business to promote a local farm that: runs cheese making courses and sells fresh farm produce direct to the public,
- www.hairchalkblast.com.au: a website for a small business targeting all of Australia. They are a hair chalk products company looking for hair chalk wholesalers and distributors,
- www.costslegal.com.au: a small business website to promote the legal services of a costs lawyer locally.
Other small business websites we have designed: www.dlbs.co.uk, www.fltpt.co.uk, www.flbi.co.uk, www.gcsconveyancing.com.au.
You will notice that some of these small business websites contain a few extra web pages to meet their specific needs. We can likewise add such extra small business web pages if you feel the need for them.
You will also notice that these websites are user-friendly (in that they are easy to navigate) and have a consistent web design around a theme consistent with the service offered. These things are very important to promote a business online.
Promote your small local business online
Only $650 for your very own small business website
Details of our Small Business Web Design Service
As part of our small business web design service, we will do the following to make sure that we help you in the best way we can to set up your small business website.
Domain and Hosting Issues
- domain name: we will help you select a great domain name for your site such as www.sewingwithshirley.com.au,
- domain extension: we will discuss with you whether you need a .com or a .com.au domain name,
- domain registration: we will help you with the domain registration of your chosen domain name,
- web host: we will suggest an Australian web host company to host your website (this is important with search engines if you are wanting to target Australia with your business website).
Your domain name and
hosting accounts will
be in your name
These will be your only on-going costs
We would not have
it any other way!
Website Issues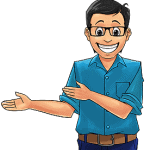 - WordPress: we will install the latest version of WordPress on your web host as we will build your website using WordPress (if you don't know what that means, don't worry as we do),
- website theme: we will install a WordPress theme that will meet the look and feel you want for your website with a consistent colour scheme. While we will have free themes (free), you may prefer to use a paid theme you particularly like.
- slogan: we will put together a great slogan for your website,
- web page content: we will add and format each of your small business web pages with content and photos (see below). Web page content needs to follow a certain format to be successful online and we know what that format is,
- online to preview: we will have the on-going work of your small business website online which means that you will be able to visit it at any time and view its progress as well as give us feedback,
- contact page: we will build a fully functioning contact page so prospective clients to your website can contact you by email.
We can add as many extra web pages as you want
Only $650 for your very own small business website
Save Money with these Freebies
As a website designer, we want to give you a full self-managed website design package. Consequently, we feel that to complete your self-managed business website, we must include the following extras FREE of charge.
FREE Social Media Plugin – Save $50
We will add social media icons (such as on each page of this website) so your online friends and visitors to your small business site can promote it to social media sites such as Facebook, Twitter, LinkedIn and more.
FREE Google Maps Plugin – Save $50
We will add a map location of your physical store (if you have one) so your clients can easily find your local business. This is optional if you have a local business.
FREE Search Engine Submission – Save $50
We will submit your new self-managed small business website to the major search engines to make them aware of its existence.
FREE Security Plugin – Save $50
WordPress websites are a target for hackers but fear not as we will install a WordPress plugin to protect your WordPress self-managed website. We will also do a few tricks of the trade to enhance the security of your website.
Let us do all the web design work for you
Only $650 for your very own small business website
What we will Need from You
To build your website for small business, we will necessarily need 2 things from you:
1. text content for each of your
small business web pages
Given that we most likely will not know much about your business or service, we will require that you write some content for each business web page which may sound daunting but…
We will fully and properly guide you as to what to write (even if you are writing down your thoughts on a piece of paper) + we will edit the text you give us as we fully understand how to 'write' for the web and we understand the basics of copywriting.
We have done this with all our customers so far and it has worked out really well.
And don't worry about what to write as we will guide you every step of the way.
2. photos for each of your
small business web pages
These can be from your own digital camera or from online as long as they do not violate copyright.
We will also recommend an online service where you will be able to purchase great quality photos for a very reasonable price.
At the time of writing this, we used the service for 2 of our customers who paid US$2 for each quality photo we used on their website.
There are also free photos you can legally access online to use on your website.
Any small local business needs a small business website
Only $650 for your very own small business website
Need Extra Small Business Web Pages?
As mentioned above, if you need/want more small business web pages for your website, we can easily do so at the rate of $50 per extra page (all costs included).
Not Included
Please note that our web design service does not include the following 2 things because they are handled by a 3rd party company. Additionally, we prefer these 2 things to be under your control as they will both require yearly payments via your credit card.1. the purchase of a
domain name
such as www.my-business.com,
2.  the cost of hosting a website. Hosting refers to the 'location' where your website will be located so that it is accessible through the Internet.
However, we will help you set up an account for both if you are not sure about how to get a domain name or how to do the 'hosting' thing.
We will be able to update your small business website any time you want
Only $650 for your very own small business website
Small Business Web Design Service by eMail
We can, of course, build your small business website just by using email as a way of communicating with you.
We have successfully built a number of websites for UK clients this way.
Full On-Going Support
Once your 'Done for You' website for small business is set up, we will be there to offer you support as you need it. If you want to add new small business web pages, edit content, replace images, and so on… we will be happy to do the work for you to keep your website updated, for a reasonable fee of course. And in some cases, where it is a 5-10mn job, we won't charge you anything.
One-Time Fee
Unlike some web design companies, we don't charge monthly fees. This means that you pay the one-time fee for your website for small business to be built and that's it! There are no further on-going website development or maintenance costs. Your only on-going costs will be for your domain name and hosting which will have nothing to do with us as we always recommend a dedicated Australian 3rd party to take care of these.
And, if you want changes made, then we offer a user-pay system whereby you only pay for the changes you want to be made. And in some cases where the changes are a 5-10mn job, we don't charge anything.
We think it is a fairer system for our website for small business clients, don't you?
Note: all prices are in Australian dollars.
'Done for You' small business websites are ideal
for small businesses that are time poor and
looking to promote their local business online.